P R E S S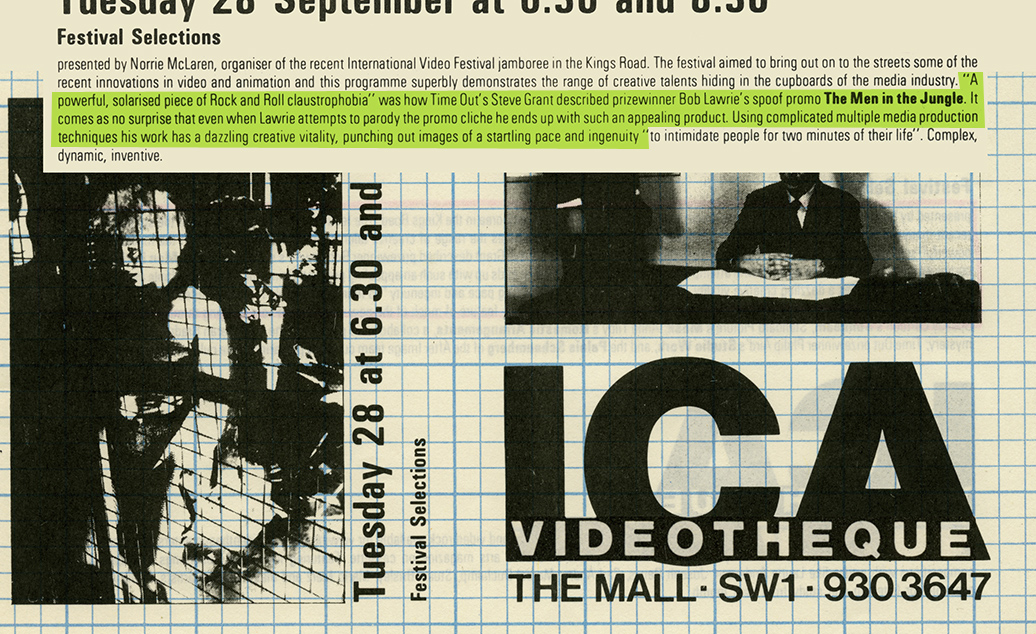 Review of 'The Men in the Jungle!' 1982
from publicity for the first Video Festival at the new ICA Videotheque, The Mall, London.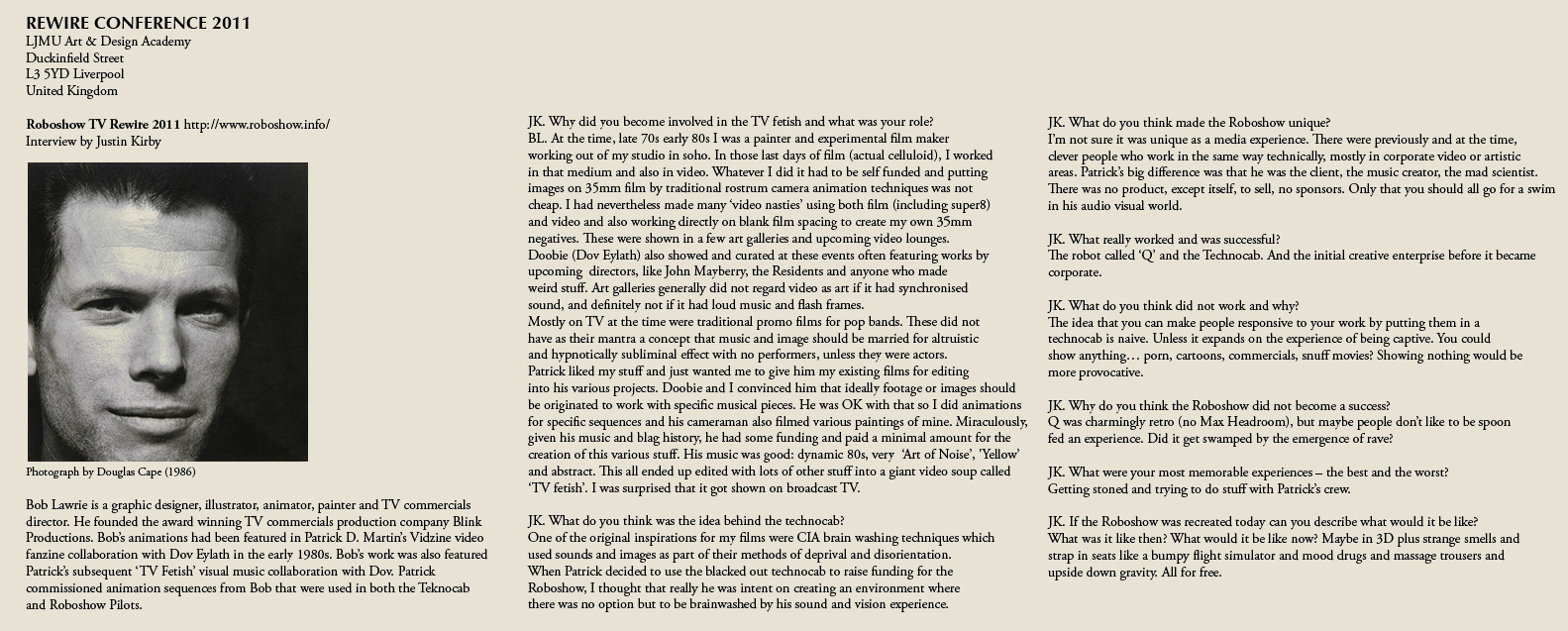 Roboshow TV article for Rewire 2011.
Interview by Justin Kirby from the Rewire Conference 2011,
LJMU Art & Design Academy, Liverpool.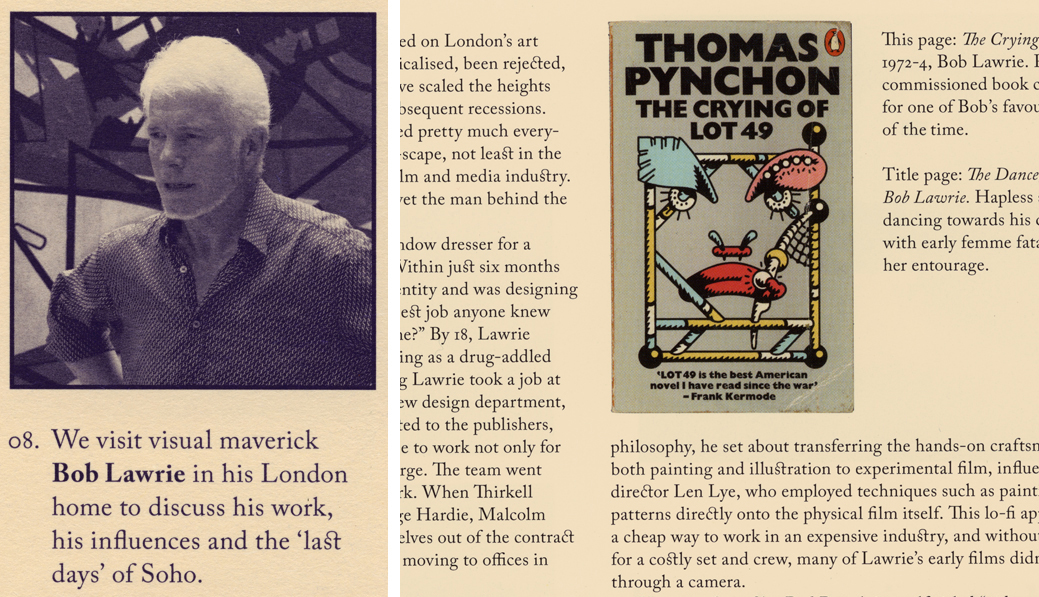 Discipline magazine 2012.
Interview by Jack Robinson/Connie Wright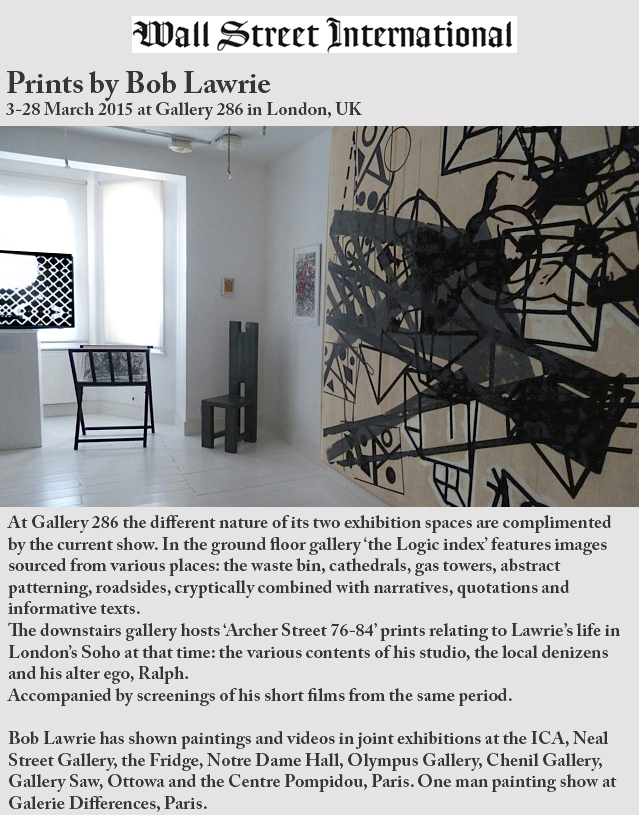 Wall Street International Online 2015.
"Bob Lawrie at 286: 'the Logic index', works on paper, contain a deep affection for
sculpting from the high-modern era and echo with nuances ranging from Max Ernst
and Vasarely to Jeff Koons. The printmaking features simulacrae and visual ideas which
counterpoint their accompanying narratives, manifesting as possibilities reminiscent of
the surrealists. Humour, darkness, figurative allusion and chance vibrate through implication
when combined with the accompanying texts. Teasing games are played
with the recognition of real imagery in the seemingly processed abstraction.
The beauty in Lawrie's work is apparent in the integrity of its compositional cohesion
as the disparate psychological elements are brought together." NS

Artforum magazine 2015.