Bob Lawrie Illustration 1967-69
Produced while working as a graphic designer in London.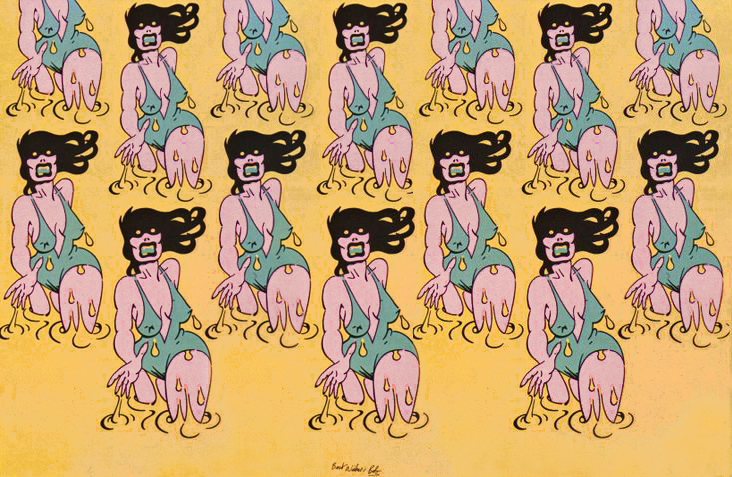 Silk-screen self promotional poster featuring my ideal female... lots of her.
An example of my fascination with patterning (wallpaper and fabrics) and repeats
(Warhol) as I strived to develop my own illustration based style of graphics.

After arriving in London from Australia in 1967, I was fortunate to find employment
in the design department of the publisher Macmillan, alongside their highly awarded
Art Director Nicholas Thirkell. I collaborated with Nick on hardback covers as he mentored
me in his sophisticated approach to ideas based design. To expand my options I then joined Granada
where I churned out both illustrated and photographic covers for Mayflower and
Panther paperbacks (Jack Kerouac, Bernard Kops) and a Kinks LP sleeve.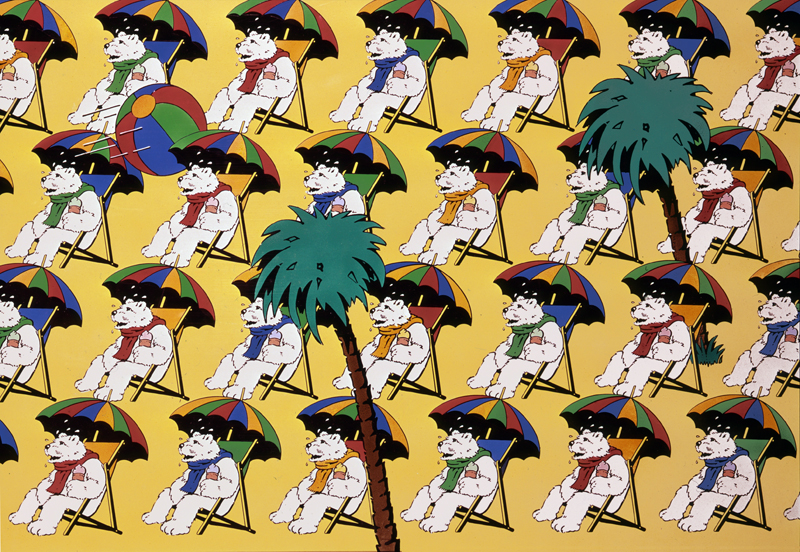 Double page illustration for an article 'The Polar Bear Syndrome' in Welcome Aboard magazine.
More patterning: a joint work with George credited as 'Lawrie n Hardie' NTA.

When Nick formed his own design group he invited me to join George Hardie, fresh from the RCA,
as his in-house designers working on book covers for Macmillan, Penguin and other London publishers.
In this studio (designed by Jon Wealleans), apart from book covers we did illustrations for Welcome Aboard and Nova
magazines. I also did illustrations for OZ magazine and posters for the National Union of Students.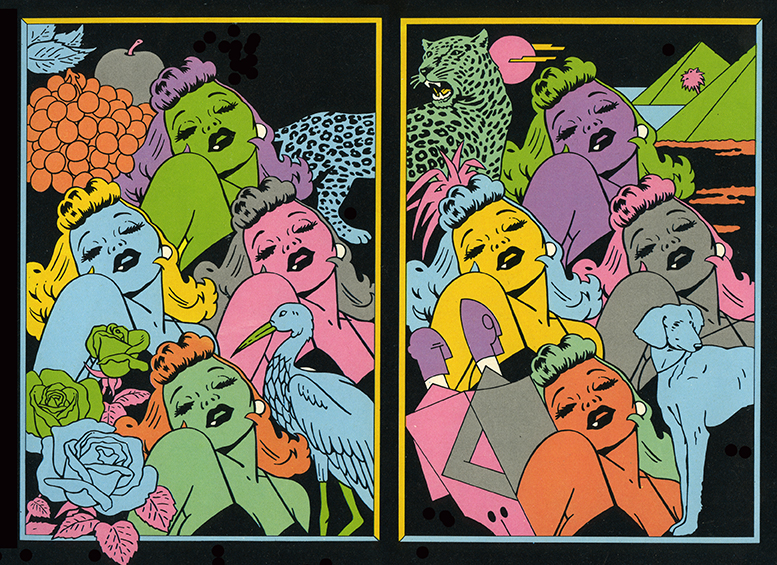 Another article 'What Makes a Femme Fatale..?' for Welcome Aboard magazine.
Art directed by Robert Priest.

We invited Bush Hollyhead and Malcolm Harrison into the fold and when Nick
decided to take a spiritual sabbatical in India, we continued in a partnership as NTA Studios.
We moved into a large warehouse premises in Covent Garden where we each progressed creatively
with our own clients in media, music and fashion. We were becoming very successful
in London and were now working for French clients through our agents, J'illustre'.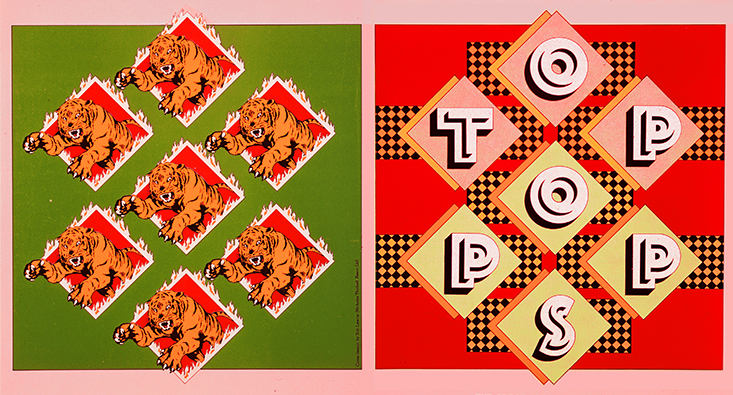 Cover images for Top Pops book of sheet music by Music Sales.

The diagonal patterning aspect of my work seemed to have reached its limitations
and was replaced by a simple diagonal axis to provide a compositional dynamic for
more narrative based imagery.

To continue click below.