Bob Lawrie Illustration 1970-73
Illustration work produced while I was a partner with George Hardie, Bush Hollyhead and
Malcolm Harrison at NTA Studios, Covent Garden, London. Advertising agency work is not included here.

Illustration for a Penthouse magazine article 'Okie from Muskokie'. Country singer Merle Haggard
and his audience of good ol' mid western 'rednecks'.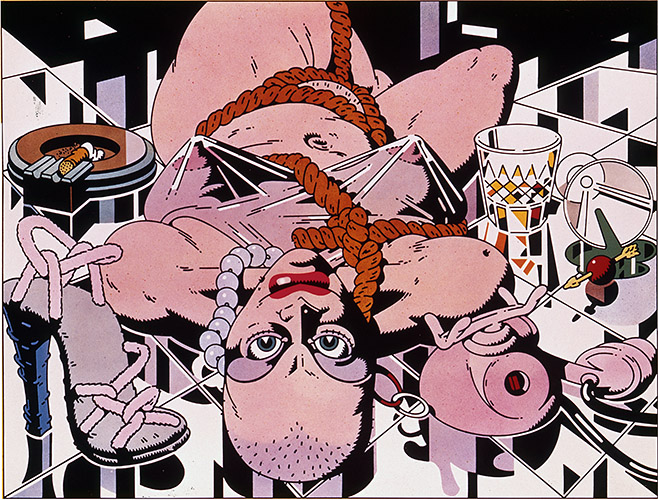 Illustration for a Penthouse magazine article on dependent sexual relations.

My work was becoming more stylistically individual. I'd developed a comic strip line
enhanced by a zigzag shadowing which unified my work from realistic renderings through
the cartoon-esque and into more abstracted forms.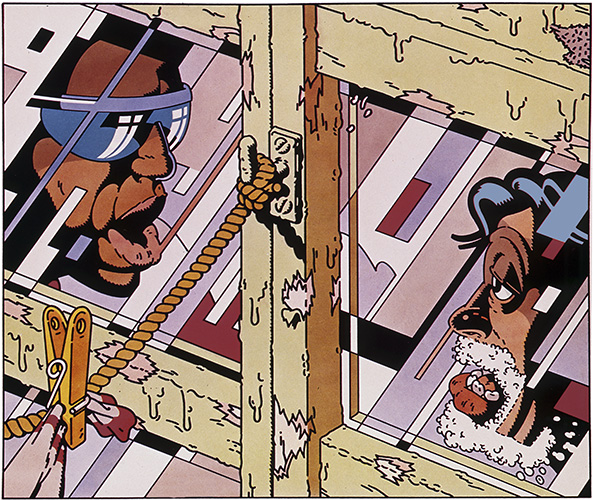 Illustration for a short story in Penthouse magazine about racial tension in New York.
The window's angled, divisive frame and the abstraction of it's refractions and reflections work
as a graphic metaphor for the tension between the two confronting characters.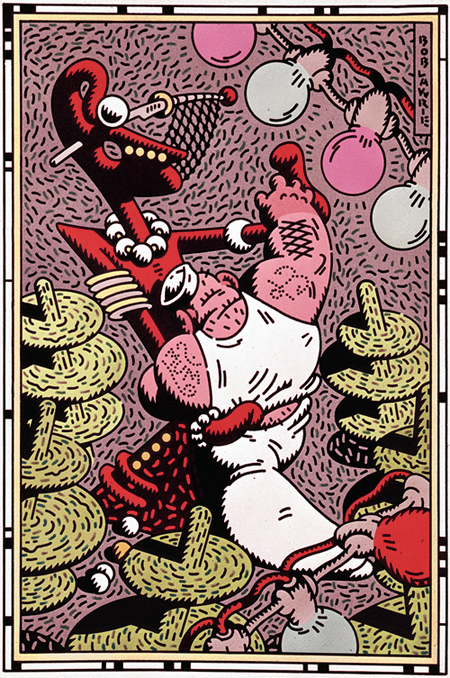 'Dancing in Valetta'.
A poster for Heroes Stationery. Illustrating the psychosexual complexities of desire.
A cartoonish sailor dancing with a 'moderne' sculptural, femme under party lights. A square
peg in a round hole, under the influence of Bill Copley.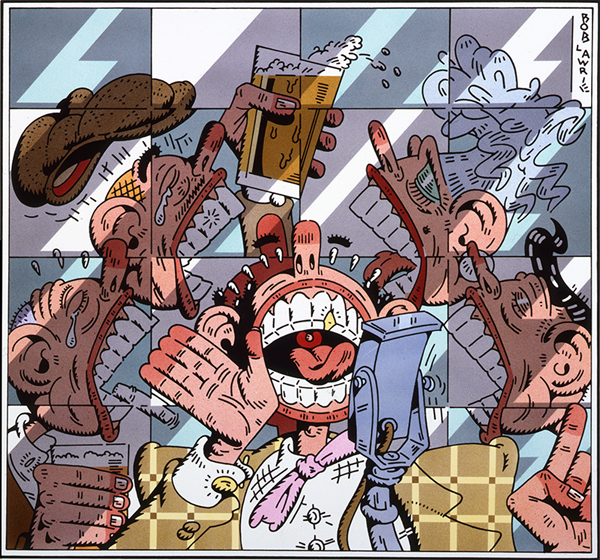 Illustration for a short story in book 'The English Difference'. Set in a working mens' club in the north
of England. Laughing heartily, the flat cap and northern slapper brigade are reflected in the mirror
behind the 'blue' comedian.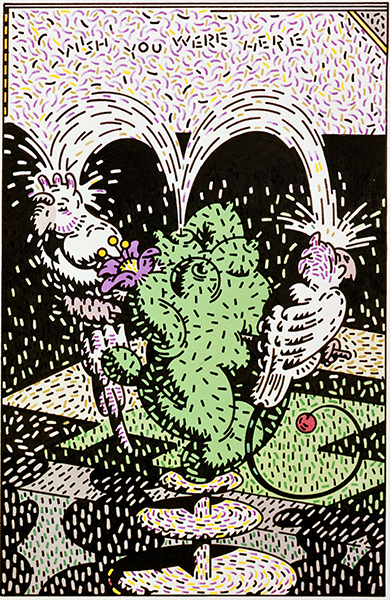 Poster for Tony Cuthbert Cartoons, illustrating 'Wish you were here'.
based on sketches I made on holiday in Rhyll, north Wales, where plastic light up parrots
flanked a voluptuous cacti plant as part of a seafront display of civic pride.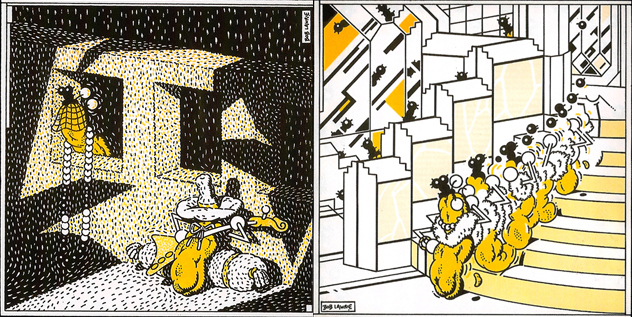 'Bananaserenading' and 'Bananadescending' (after Duchamp).
Two illustrations forming part of a Kevin Ayers album 'Bananamour'. I designed the album cover
and an enclosed booklet for Andrew King of Blackhill Enterprises, my best clients at
the time who gave me a pretty free rein.


'Banana Follies'.
Poster design for a Kevin Ayers show at the Hampstead Theatre.
vFor Blackhill Enterprises.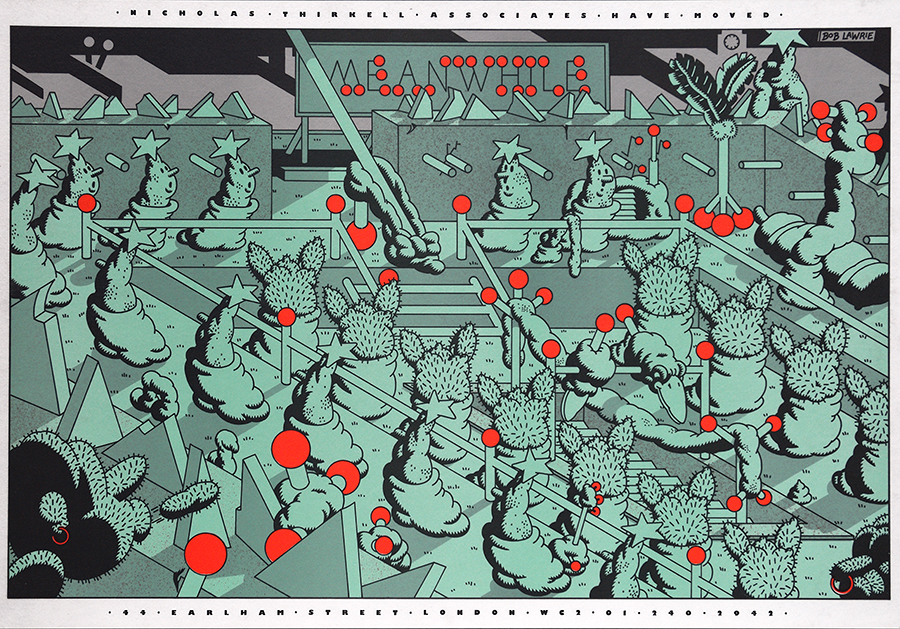 'We're Moving'.
Poster design announcing Nicholas Thirkell Associates' move to new premises in Covent Garden.


Cover for the Penguin edition of Thomas Pynchon's book.
Commissioned By David Pelham it was one of my favourite books at the time, but
I waited in vain for the opportunity to do the cover for his book 'V'.

To continue click below.