Bob Lawrie Illustration 1972-74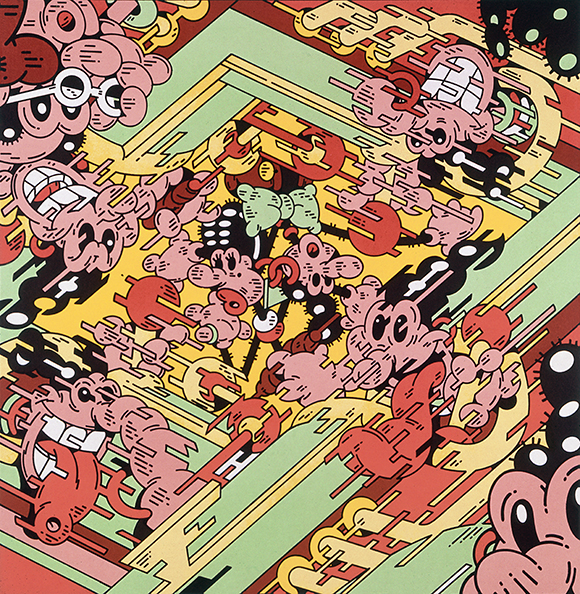 Illustration 'Speedy' from a Calendar for band management company Blackhill Enterprises.

Inspired by a chemically enhanced experience I had crossing a multi-laned high street.
The abstract fragmenting of speed lines is intended to create a claustrophobic feeling. This and the following
'Black Kat' picture were intended to be viewed either way up.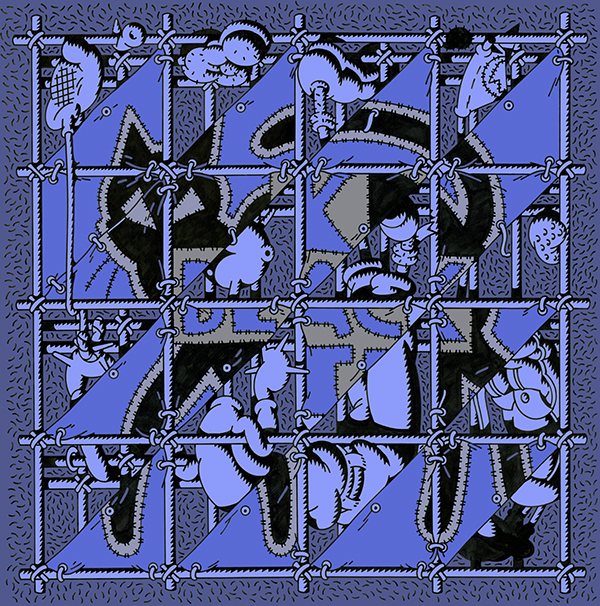 Illustration 'Black Kat' for the same calendar.

The karma from the black cat (viewed one way), visited on a golfer (viewed the other
way up) who ended up entangled in scaffolding as he tried to play his ball
out from where it lay.
Illustration 'Parade' for another Blackhill calendar.

The quarters of the image relate to the four seasons.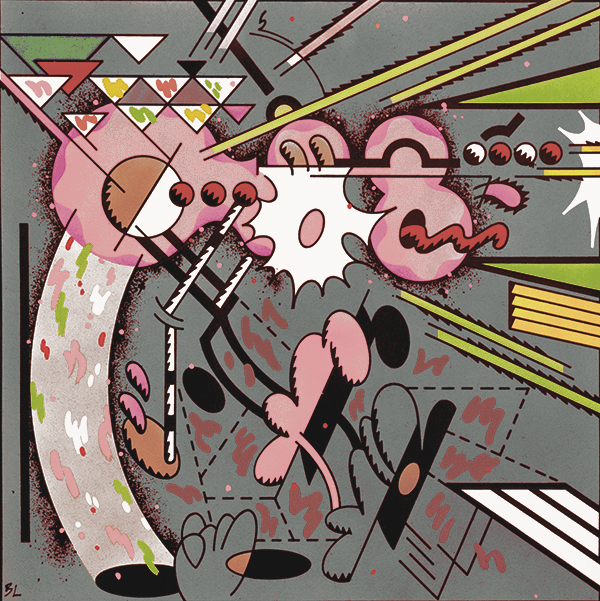 Illustration 'Double Take' for a promotional poster for Tony Cuthbert Cartoons.

An abstract version of a classic cartoon 'double take'. Occasionally, I designed
and directed animated TV commercials for Tony's animation company.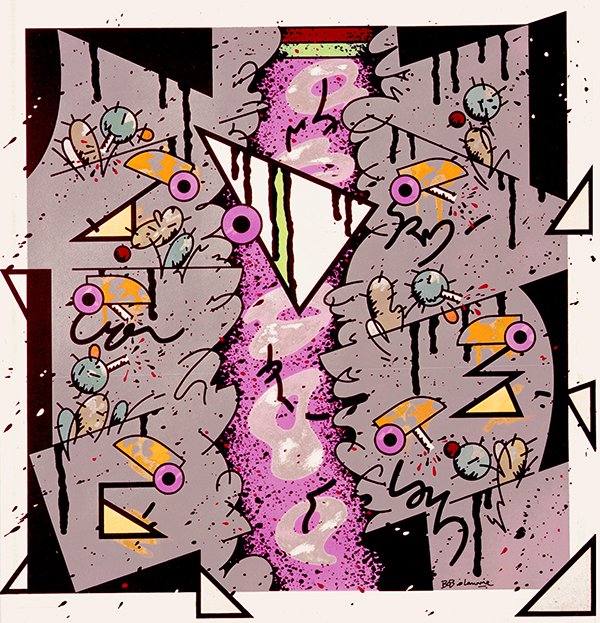 Cover illustration for the 'Dope' issue of Streetlife magazine for Steve Howell.

Featuring a dope smoking Cactus and his frustrated lover the Toucan, recurring
characters of mine, whose relationship was inspired by George Herriman's
'Krazy Kat' comic strip.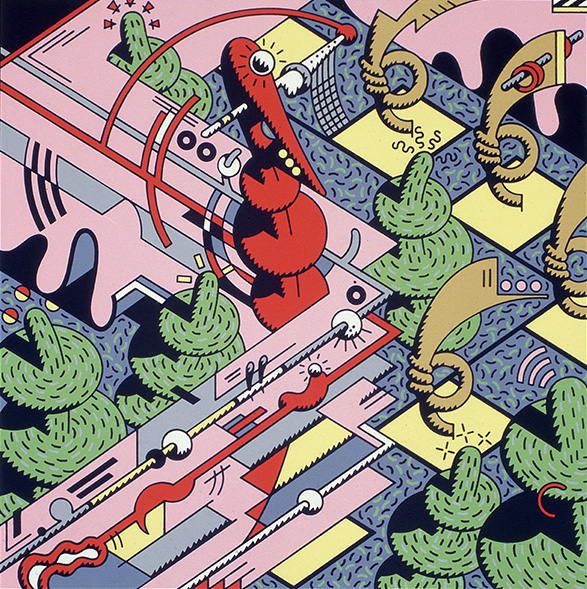 'Femme Fatale', Silkscreen print in 8 colours. Edition of 50. Printed in France by J'illustre.

I explored the abstract world that my path through graphics and
illustration had led me to. Where once the client's brief was my motivation, I
increasingly found that my own narratives and obsessions were providing me
with a personal vision to express.
I also found that nothing is sacred and in the world of
illustration I now had my stylistic imitators.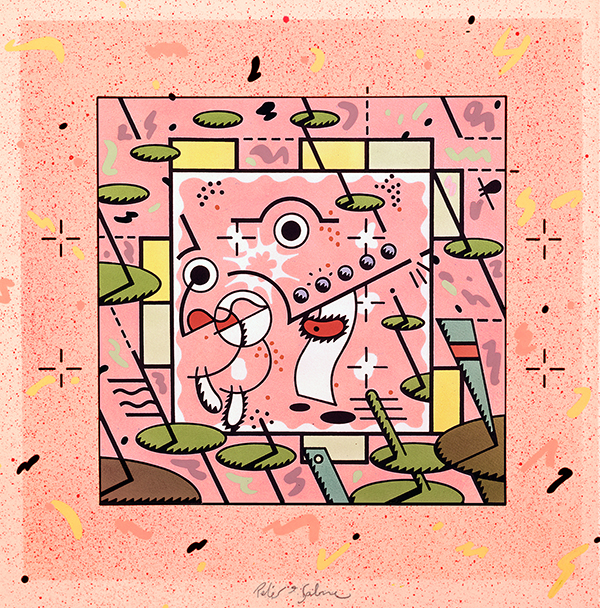 Wedding invitation to the marriage of fellow Australian
artist, Peter Bond and Sabine Missofe.

I had begun doing large paintings on canvas which in 1975 were
exhibited in Paris by our French agent, Michel Gillet.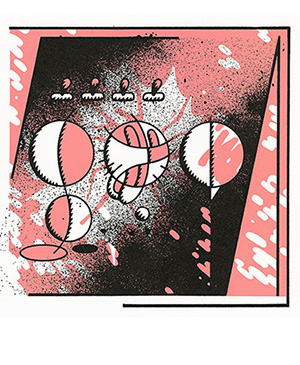 Invitation to my exhibition at Galerie Differences, Paris.

We were joined at NTA by Geoff Halpin, Ian Wright and Donna Muir
and despite the good atmosphere and camaraderie, I'd begun to feel uncomfortable
with my large paintings dominating the studio space. I wanted to work on an
even larger scale, so I left NTA and Covent Garden for my own studio at
Archer Street Works in the heart of Soho.